http://www.condorout…_chest_set.aspx
A Quick Look:
-6 built-in M16 mag pouches
-2 internal mesh pockets
– MOLLE/PALS webbing
– Adjustable/Removable chest platform with internal pouch
– Built-in hydration pouch
-Padded shoulder straps
-front closure
– Import
-Adjustable from sizes M-XL
-Available in black, OD, Tan, and ACU
Pros:
-Versatile
-Very high value
-Durable
Cons:
-Will not fit super thin people
-Front opens on its own
-No bladder hanger in hyderation pouch.
Review
The Condor Modular Chest Set is a piece of gear that I have found to be a very high value and cost effective LBE option. I originally purchased this vest 4 years ago when I was looking to transition from Lc-2 (ALICE) to a MOLLE load bearing option. Since then, it has served me very well in various configurations with a few small modifications, all of which I will detail later on in this review. I have organized the rest of this review under a set of "talking points." Please note, I did not come up with these points rather they were made by Youtube reviewer Nutnfancy.
Versatility
This vest is the most versatile piece of LBE that I own. I have a plate carrier that is restricted to winter use due to the heat it traps in. I also have Lc-2 and IIFS kits but neither has the load carry options of MOLLE. My Condor vest fills all the gaps in between my other kits. I can install the chest bib and load the vest down with everything I need for a multiple day game or I can pull the chest bib off for better heat dissipation. I can also use the front opening for more comfort when prone for long periods of time.
Sizing/Adjustability
The Condor Modular Chest Set is can be adjusted two ways. The first is via straps that connect the front and back panels under your arm. This acts as a cumberbund to keep the vest from flopping around in movement. The shoulder straps have quick release buckles that also allow you to adjust how high the vest rides on your chest. In order to be able to run belt mounted pouches, I have adjusted the vest to ride as high as it can. I am 6 feet tall, weigh 200 pounds and the vest fits me perfectly. It could easily fit someone fluffier than I but does not have a lot of room to get tighter. I recommend you try one on (with the mag pouches full) before purchasing.
Comfort
In my opinion this vest has padding in all the right places and no padding in the same. What I mean by that is that the padded shoulder straps make even a heavy (12 mag, water, food, tools, LAW, etc) load comfortable. What I also mean is that the only place there is padding is on the shoulder pads and upper back which cuts down on weight and bulk quite a bit. Another feature I would consider to fall under the comfort category is the integrated mag pouches. These can hold any m4 style mag and do so without creating any bulk. I consider this a comfort factor because too many times our double and triple stack mag pouches get in the way of fluid movement.
Weight
1pound, 6 ounces. That's lighter than my Lc-2 kit.
Coloration
My vest is olive drab. I have not noticed any fading or running of the color since I purchased the vest despite numerous ops and skirmishes, along with regular infusions of dirt and water.
Armor/Water Integration
As this a tactical vest rather than a plate carrier, there is no way to add armor to this vest, which is fine because I play airsoft. The vest includes a well made H20 pouch that has held up to wear nicely. The Velcro closure at the top of the pouch has a tendency to come undone, not because of a Velcro fail but due to the design of the pouch. I have had my bladder fall out exactly 0 times so I consider this a non-issue. The bladder pouch does not have an internal hanger for the bladder but I have seen no ill side effects because of this as the bladder does not double over or squish down when full.
Special Features
The 6 integrated mag pouches have bungee
cords for retention and do a great job of distributing the load without creating bulk.
There is an internal mesh pocket on either side of the front of the vest which could be used to stash maps and other admin type items but be advised that anything bulky in these pockets will push into your belly. I use these pockets to store those annoying extra lengths of cable between your PTT and radio.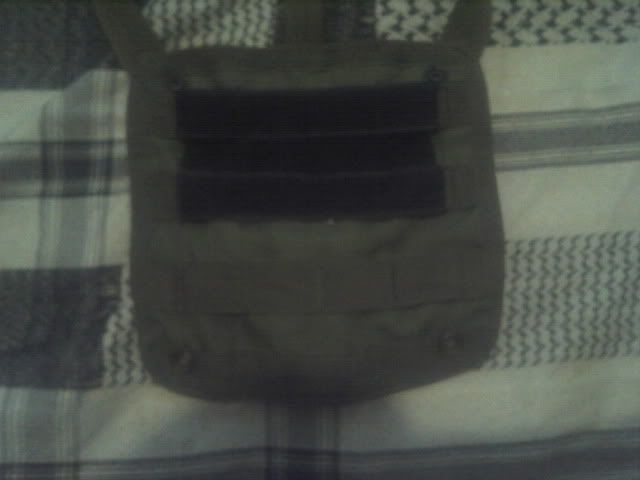 The chest bib is completely removable (some vests lack this feature) and is secured by Velcro and snaps when in place. As long as you take care to snap all the snaps and make a good seal with the Velcro you shouldn't have any problems with it coming loose in game.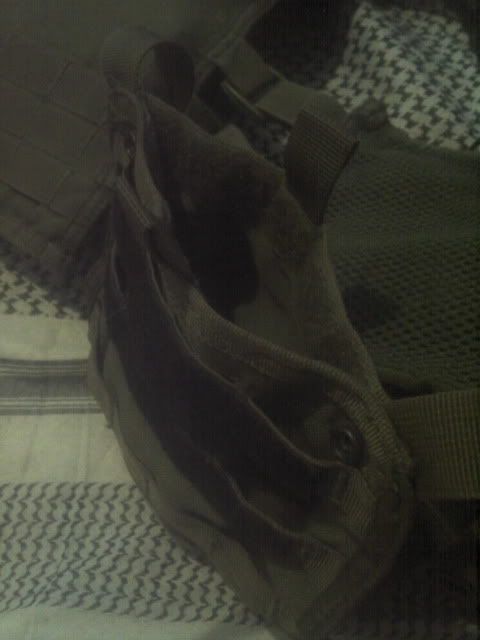 The chest bib also contains an integral pocket. I store my dead rag here as the opening is too small for maps.
Quality
Ok, we've all heard the US vs Chinese tactical gear argument. This is an imported vest, so don't expect it to have the care for detail put into it that a US made piece of gear will have. That said, I have not had to repair anything on this vest. No seams have come undone and nothing as split apart or snapped off. There are some minor details that I would like to add to this vest such as a hydration bladder hanger but none are anything that impedes my mission. If you want those details, expect to pay over $100.
Value
The value on this vest is outstanding. For (now) $45 you get a vest that you can use on any mission, for any specialty in your squad, and in any Oklahoma environment. On top of that you get a hydration pouch ($30) and 6 mag pouches ($50) for free. If I had to sell all my kits but one, this vest would stay.
Track Record
I've ran this vest in the field at multiple ops, in multiple configurations and in multiple environments. The fact that I have continued to use it even when I have other kits hanging in my closet speaks to the fact that I trust this vest to do it's job. Below are photos of how I have set this vest up for different positions over the years.

       Oklahoma Invasion 6                                                      Oklahoma Invasion 3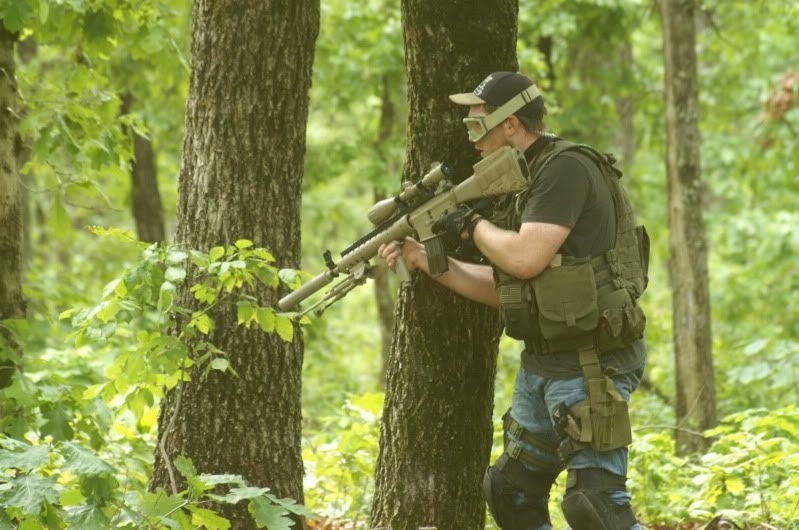 Oklahoma Invasion 5
Modifications
I have made 3 modifications to this vest to enhance its abilities.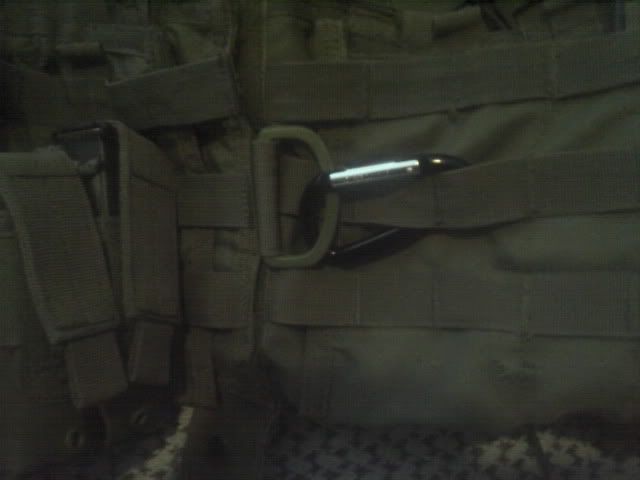 The first involves running a carabiner or snap link through the front MOLLE to secure the front opening. This prevents the front from opening in game.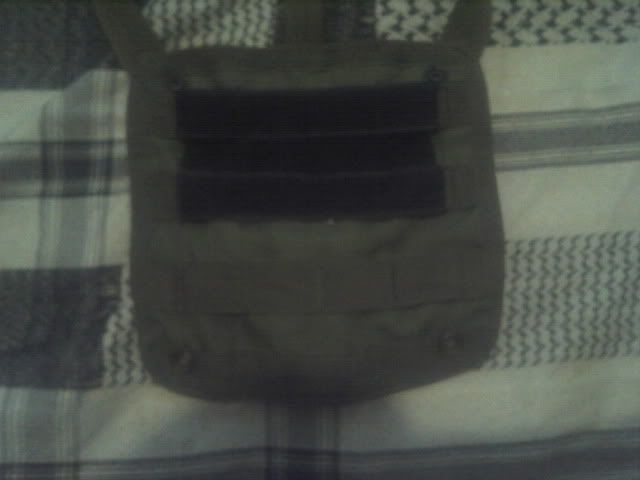 The second mod I made was to sew Velcro to the chest bib to allow me to put my name tape and a patch there.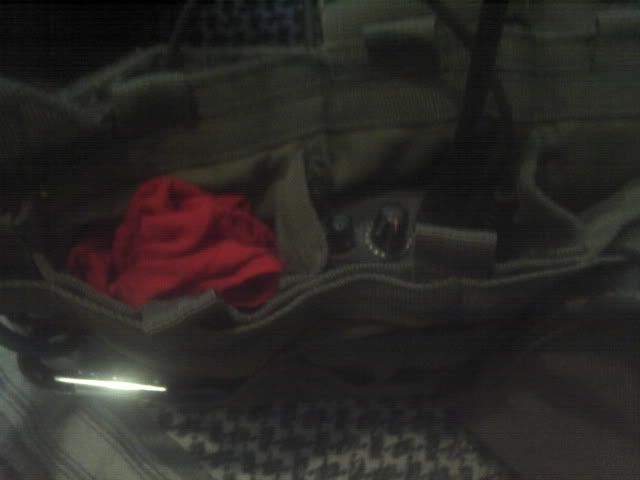 My last modification was to cut out all of the bungee retentions for the integral mag pouches. I found that with the vest properly tightened around me that the mags simply do not move. The mod enables me to reload much quicker.
Updates
Since my original posting of this review, Condor has revamped the MCS with two very important upgrades. First, the front closes with Fastex type buckles which will not come apart on their own. Also, the internal magazine pouches have been enlarged to fit AK type magazines, effectively doubling the number of m4 type mags you can carry.
Conclusion
All said and done, If you are a new player looking for your first MOLLE vest, buy this vest. If you are an experienced player looking for one kit to fill multiple applications, buy this vest. This is the most cost effective and versatile MOLLE solution I have found and hopefully some of you will find that it fits what you are looking for. For the player that is concerned about this being an overseas produced vest, this is not a cheap Chinese knock off. To you I say don't knock it until you've tried it because although Condor products are not detail perfect, they are absolutely durable enough for even a serious airsofter. After all, who's going to make fun of you for not getting a Crye plate carrier while they're yelling hit?
Special thanks to TMP subscriber Steve for pointing out that the updated version of the vest can hold AK type magazines as well.